Siloam Wellness Centre Counselling is a trauma-informed support service for those experiencing intrusive emotional, psychological, social and/or physical symptoms associated with past or present overwhelming or traumatic life events.
Our desire is to provide a safe, respectful and caring therapeutic space where individuals are free to explore experiences and issues that have depleted inner resources and are a hindrance to healing and wellness.
With an eclectic range of interventions and foundations in trauma therapy, we focus on holistic health and recovery through building a safe therapeutic relationship, emotional tolerance and regulation, self-compassion, identity and relational skills.
We provide individual therapy for:
Relationships | Life transitions | Self-care & personal growth
Anxiety | Depression | Trauma, childhood trauma & abuse
Grief & loss | Spirituality | Disability & carer support
Face to face, online and phone sessions are available
For more details or to book an appointment please contact Kerri on
0422 776 326 or counselling@siloam.org.au
Fees: $90 per hour session
Concession rate available in special circumstances
Kerri has been providing therapy and support as a counsellor since completing an advanced diploma in counselling and family therapy in 2010. Kerri worked in a part time capacity, initially in private practice and then as part of a team in a counselling and support centre until the end of 2018.
Kerri completed her Master of Counselling in mid 2019, specialising in trauma therapy. She is a clinical member of Christian Counsellors Association of Australia and PACFA and received an Outstanding Graduate Award 2019 for academic excellence in counselling and psychotherapy studies.
As co-founder of Siloam Wellness Centre Ltd, Kerri has a heart to journey authentically with her clients, respecting their backgrounds and culture, assisting them to achieve their therapeutic goals.
Kerri is passionate about seeing her clients freed from past trauma and hurts, develop a secure sense of who they are, experience healthy relationships and a more fulfilling life.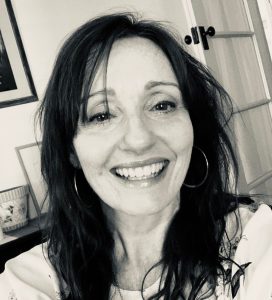 BA (Stats), AdvDip Couns & Family Therapy, M Couns
CCAA (Clin), PACFA reg. Clinical